Excellent food tanker transportation
Your wishes are our challenge and the motivation to give our best – every day. We want to show you 10 reasons why Foodsped is your partner for logistics solutions and the transportation of your liquid food. Here is why we are different from other logistics services providers.
Years of experience
Our team has a wealth of experience in bulk tanker business and logistics of liquid food transportation.
We gladly develop the best solution for your haulage.
We know the challenges of the market and offer individual solutions.
From the loading of our tank containers to the unloading at the destination – we take care of everything and provide high-quality haulage services.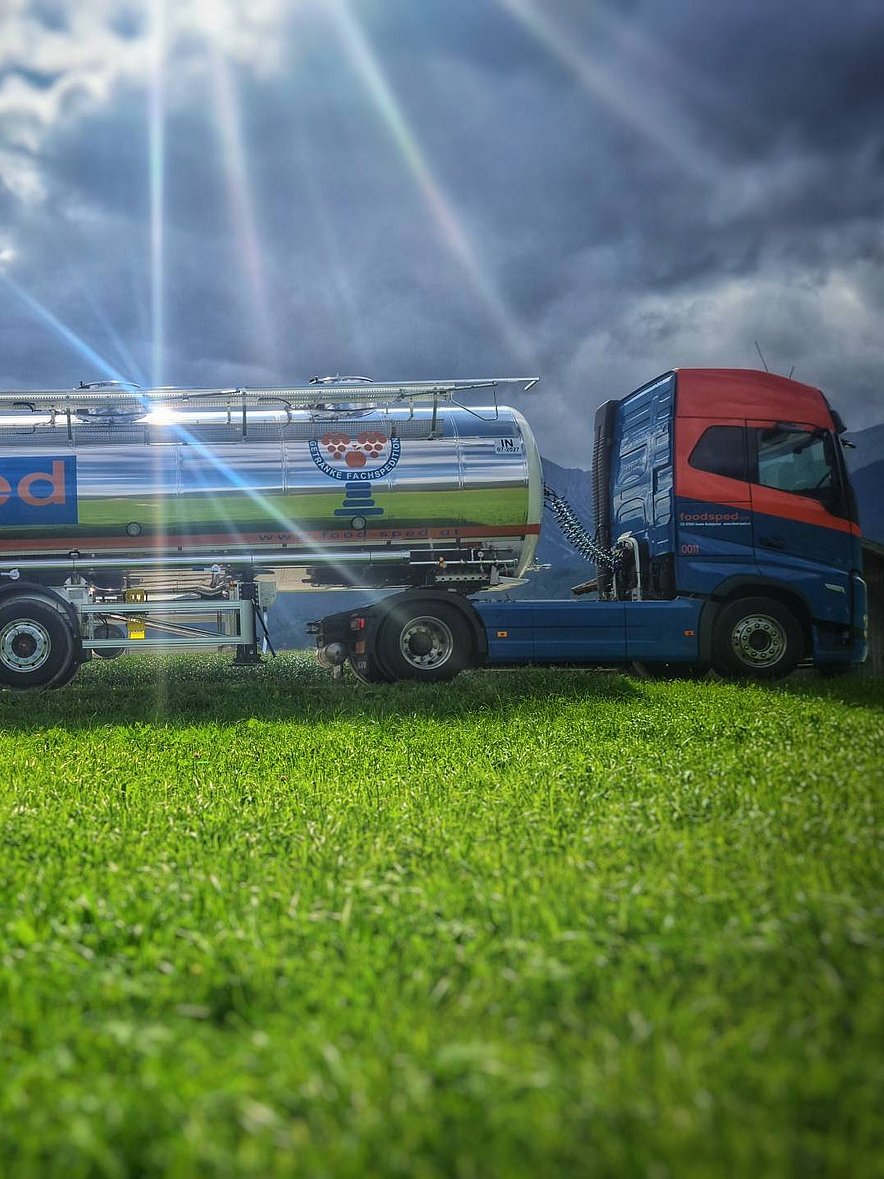 Team of experts
A resourceful and multi-skilled team is ready to answer all your questions concerning the transportation of bulk liquid food.
Each member of our team can take part in special trainings.
So we can work together for our common goal: providing high-quality services, safe and hygienic transportation and hassle-free haulage for our customers.
Short communication routes are essential in our business to offer you the same contact person throughout the process, that can give you the required information.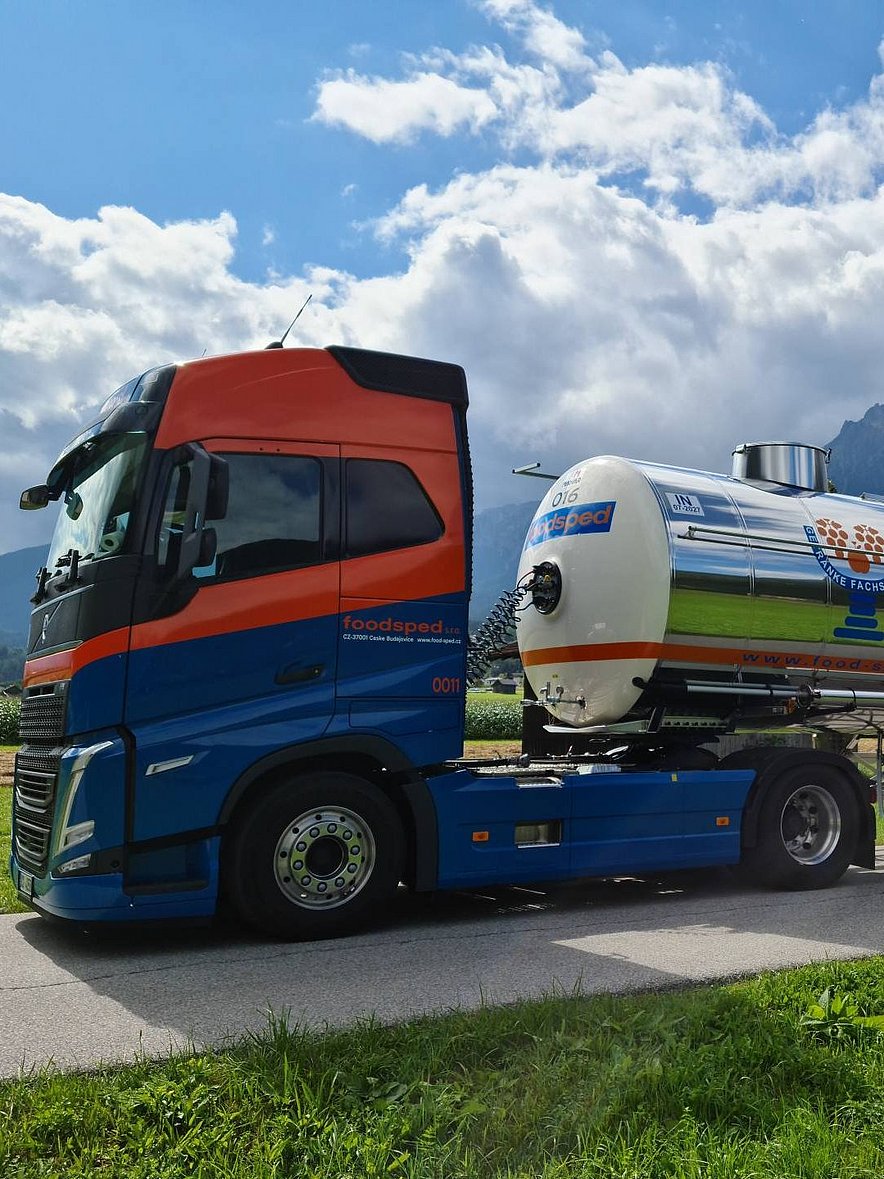 Modern fleet
A modern and well-maintained fleet is essential to act environmentally friendly and keep up the desired standards of safety and hygiene.
Due to our state-of-the-art trucks and tankers we can transport goods emitting less carbon dioxide.
Our tank containers are equipped with separate rear discharges, sterile filter systems, pumps, insulation and heating system to provide temperature-controlled transportation at all times of the year.
Furthermore, each truck features a compressor to discharge.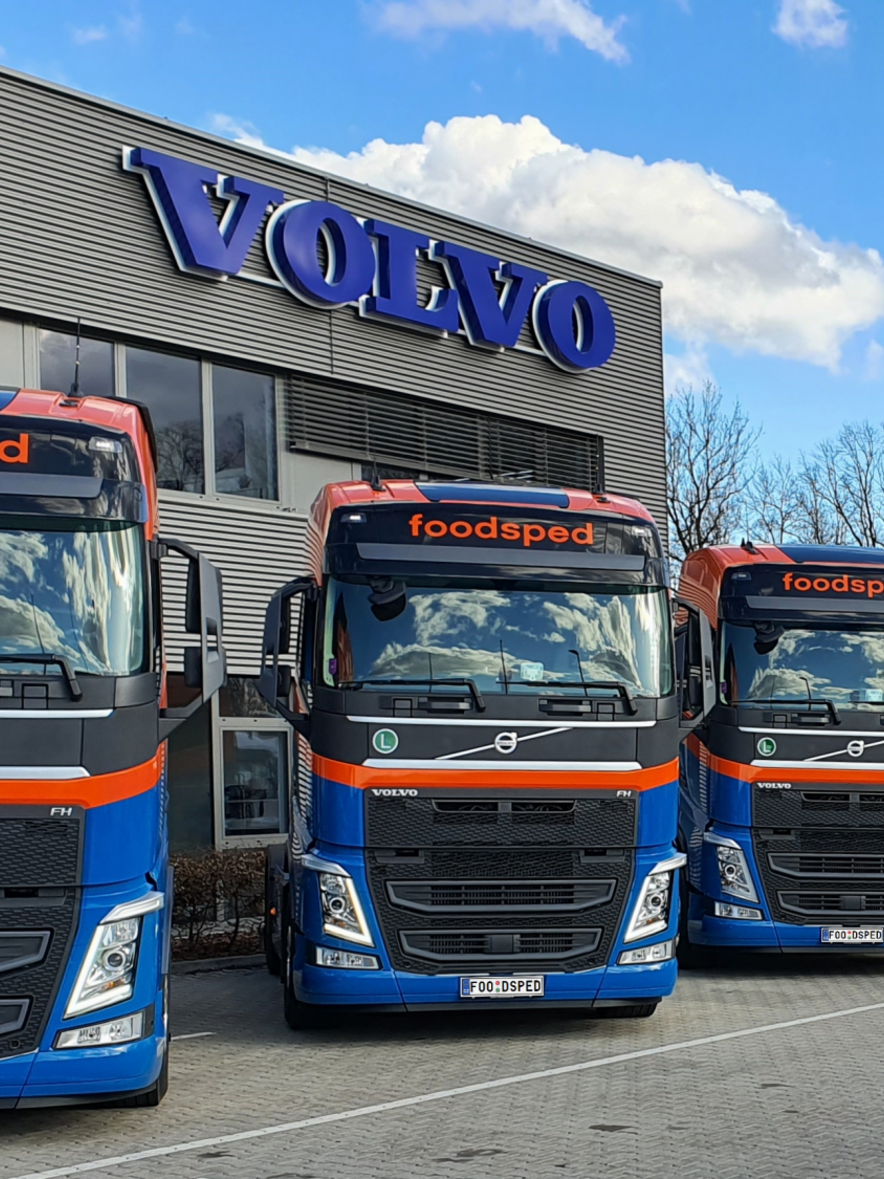 International
Our drivers transport bulk liquids from our location in České Budějovice to their destinations all over Europe.
We handle all transports carefully and on time.
Due to our telemetry system, we can monitor the haulage of your goods at all times and receive up to date information on routes and location.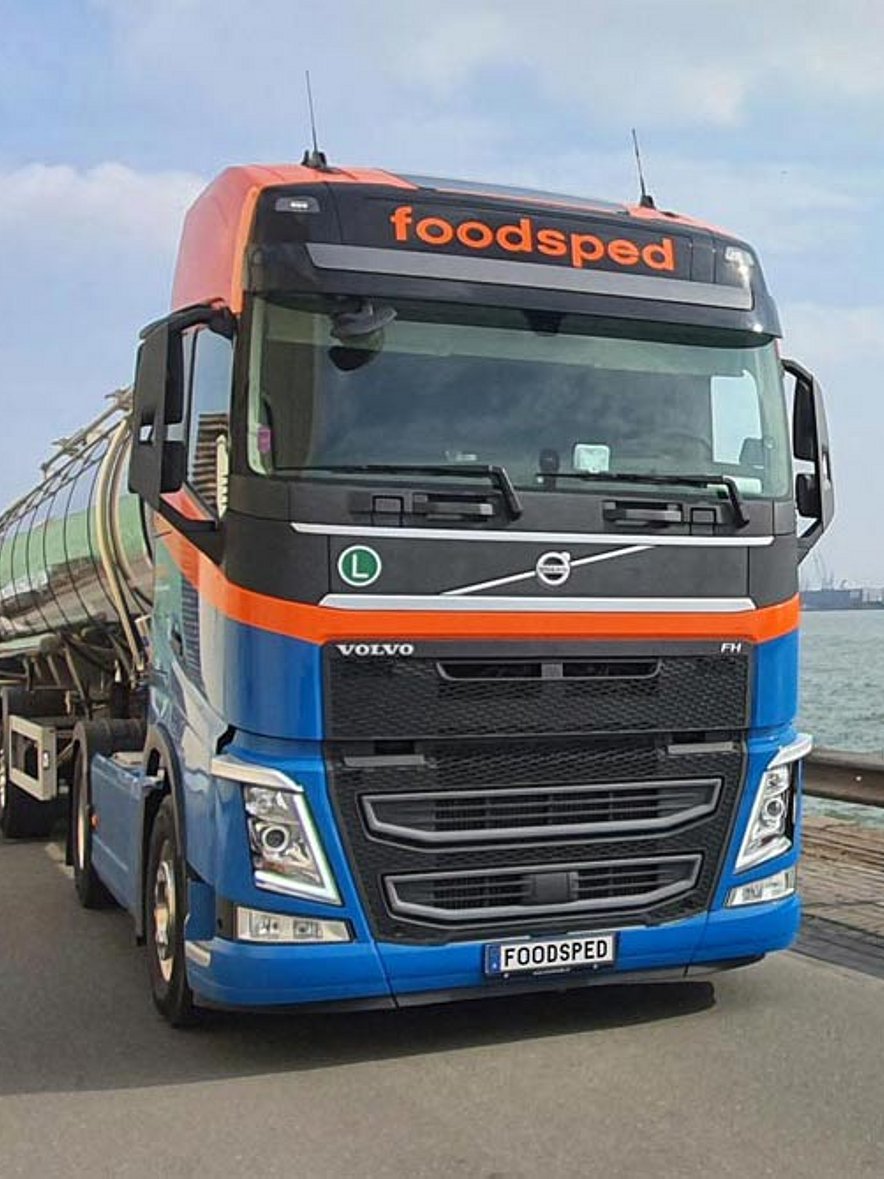 Intermodal
Our commitment to providing best services for our customers requires innovative strategies and tailor-made logistics solutions.
Our tanks suit the requirements of various liquid foods and can be transported by truck, rail of ship.
This allows us to develop individual haulage solutions for you.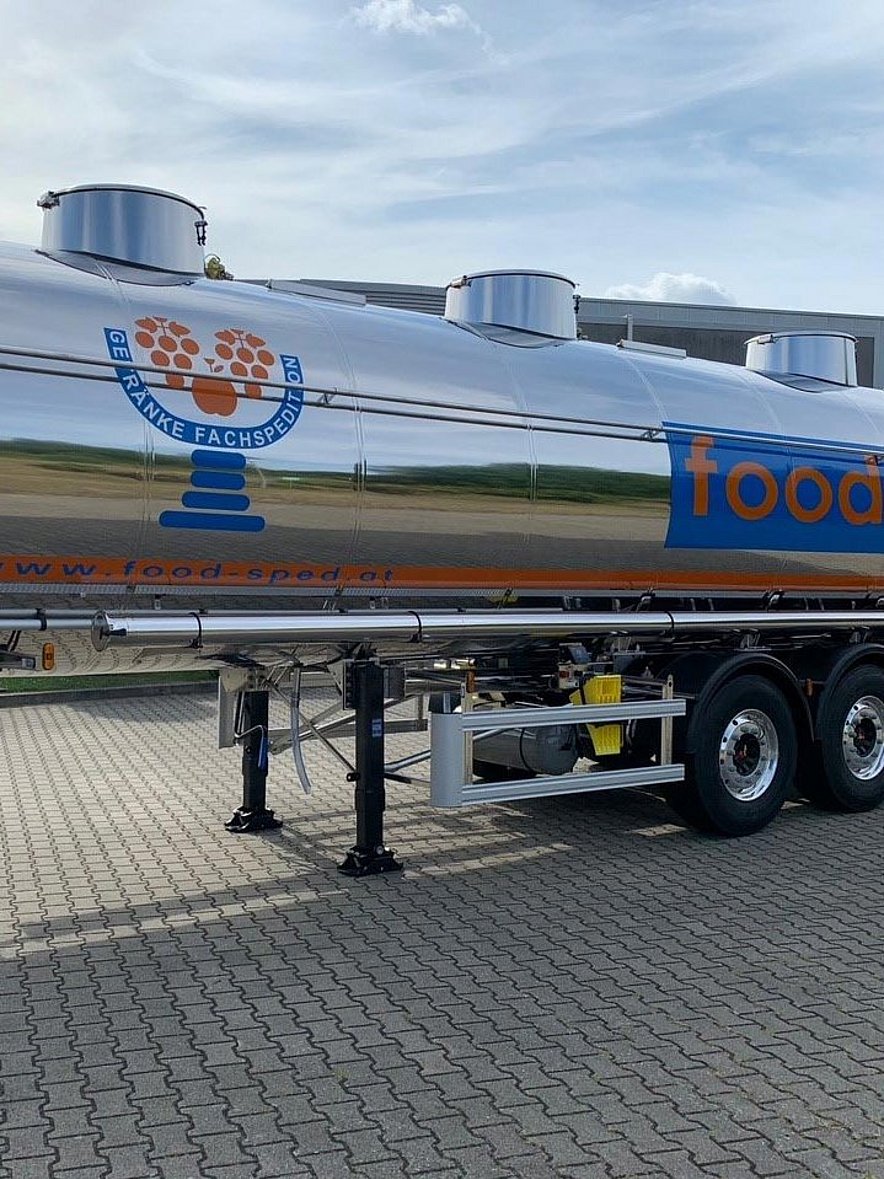 Safety
We can guarantee the highest standards in safety and hygiene due to our dedicated and skilled team.
We also invest in the safety of our trucks, for example by equipping them with brake assist systems and blind spot monitors.
The tank containers are ground operated for reasons of safety.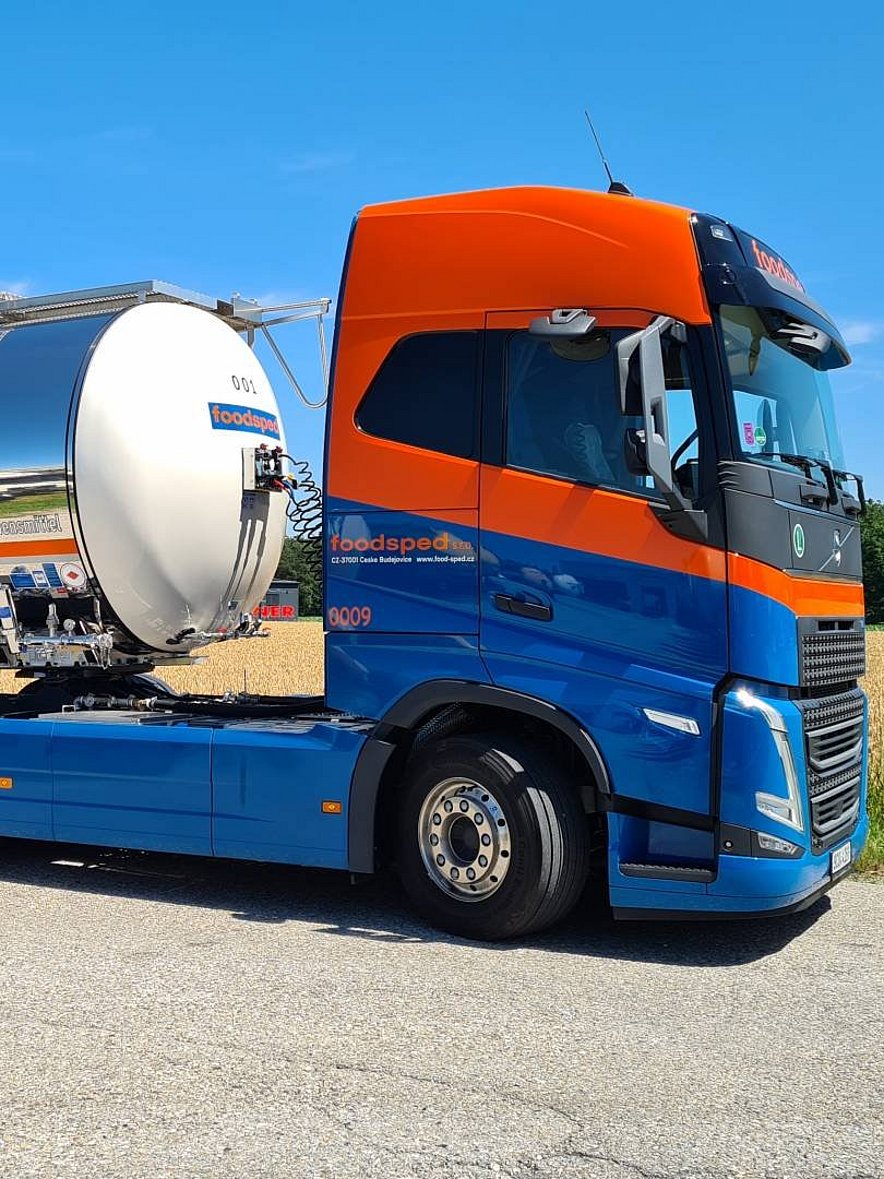 On time
We take care that your bulk liquid food transport arrives on time at its destination.
Our customer service team and the drivers ensure punctual unloading and hassle-free transportation.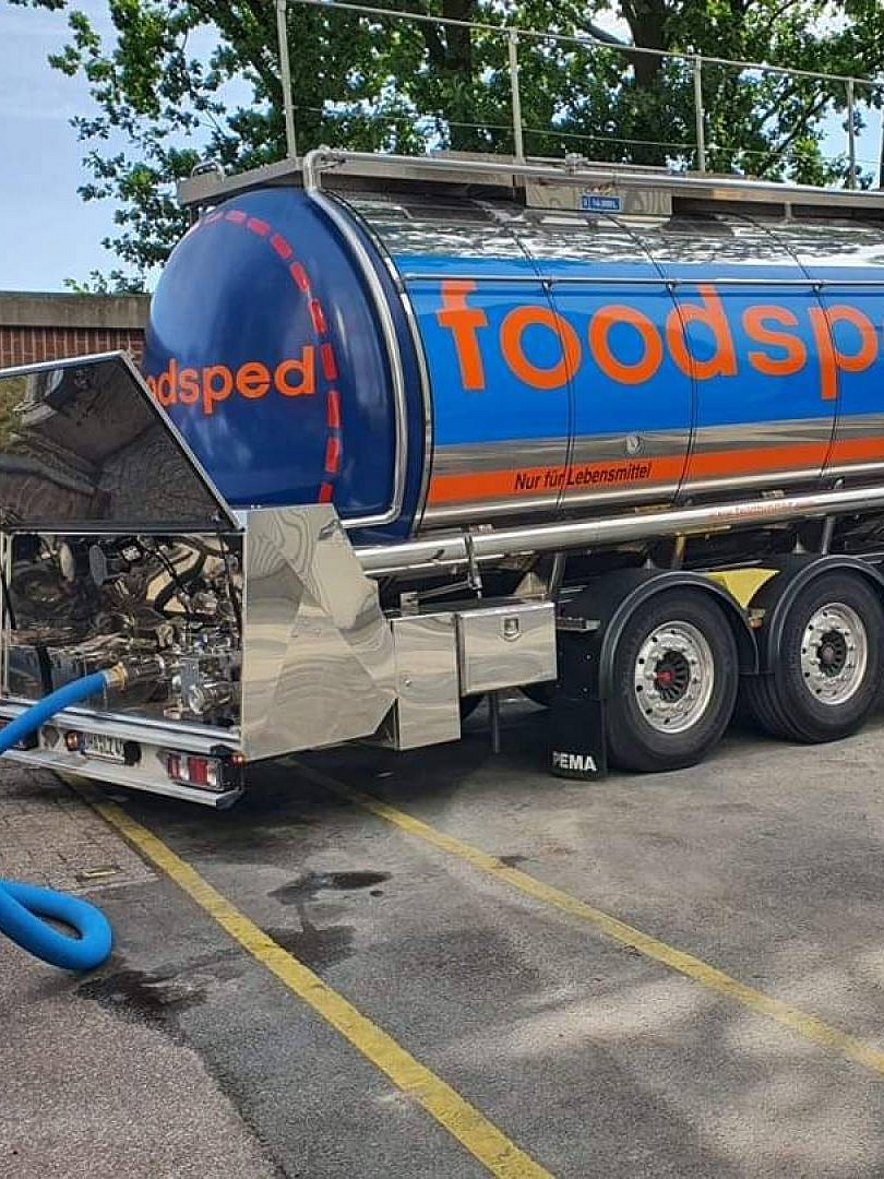 Flexibility
Your wishes and needs are our priority.
Every haulage project is handled with care.
We offer real tailor-made solutions for each customer.
Our diverse road tanker fleet and our highly trained drivers ensure convenient and reliable service.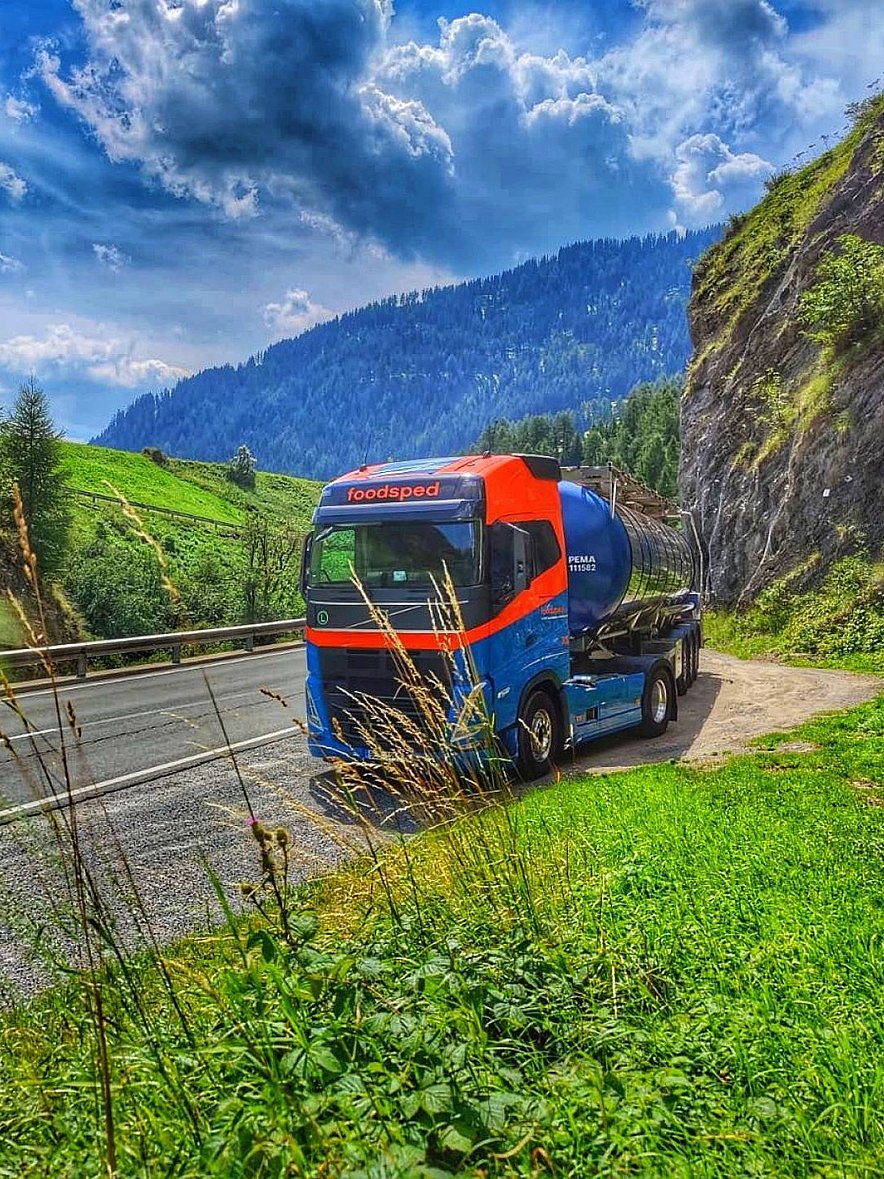 Specialization
We are a leading expert in the haulage of bulk liquid food across Europe.
We know the challenges of the market, the different requirement of the liquid foods.
We invest in the training of our drivers and in the equipment of our trucks to comply with all standards.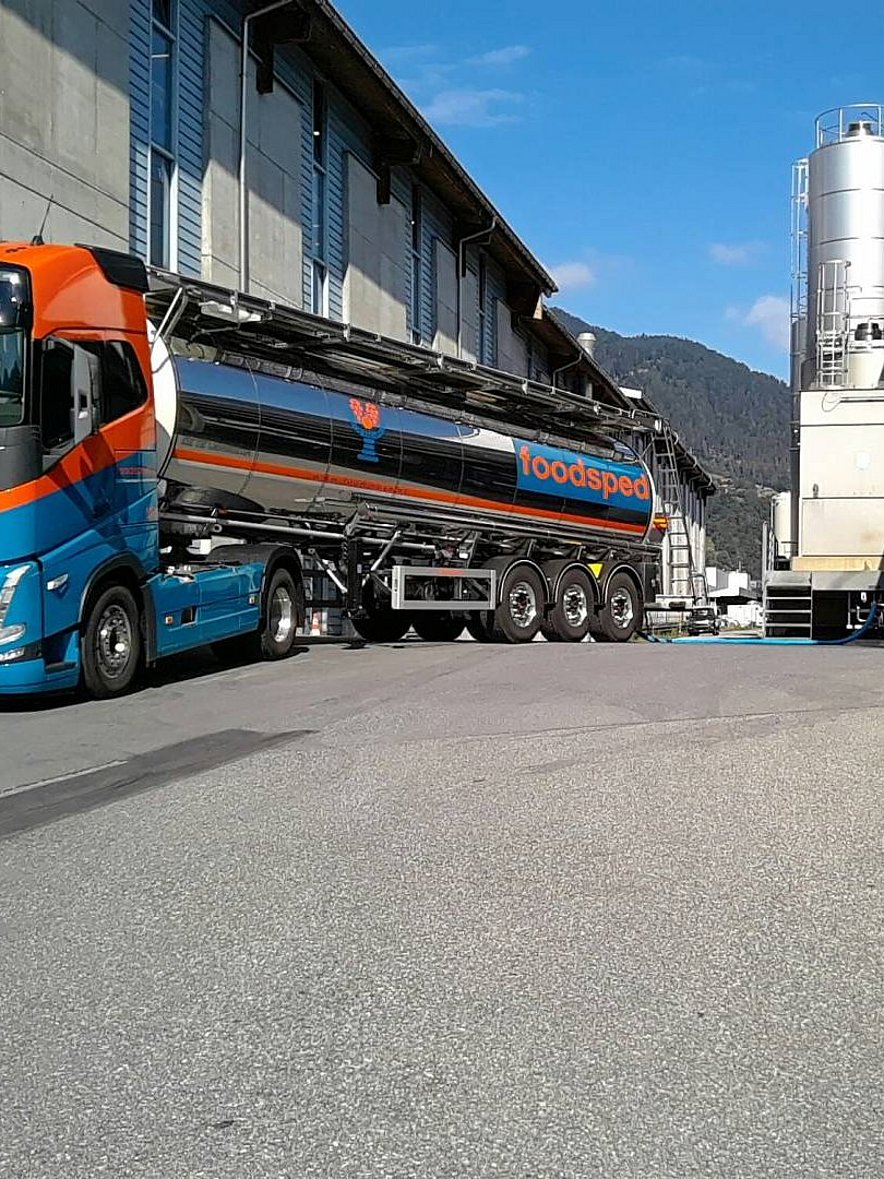 Hygiene
We take no risks and only work together with accredited partners for the cleaning of our trucks and tanks.
We demand scrupulous hygiene standards and perfect cleanliness of our tanks – inside and out.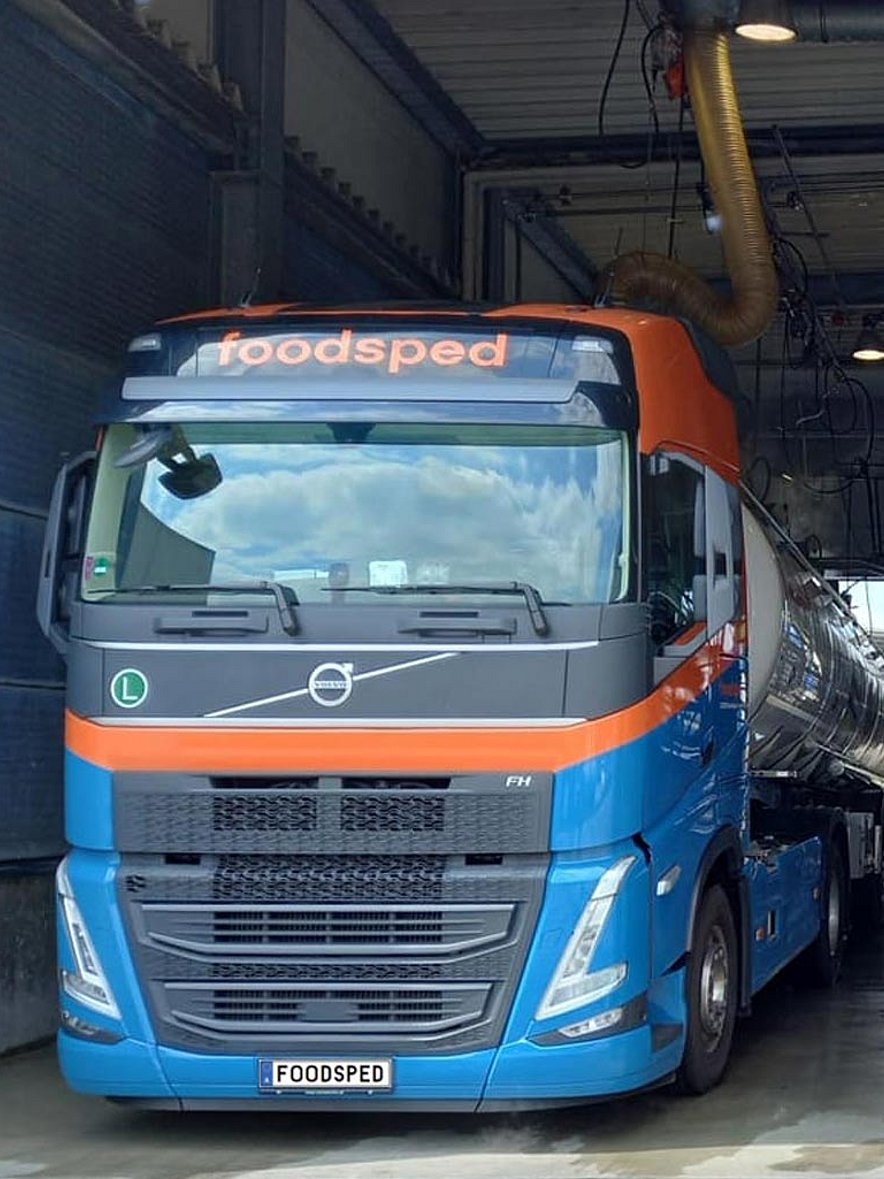 We know what is
important to our customers.
That is why we focus on keeping up the highest standards of our services. We are committed to developing us further and regularly check our services on quality and efficiency. Foodsped is working on a better future every day.